Among the possible challenges this fall: a broader auto workers strike, a lengthy government shutdown, the resumption of student loan payments and rising oil prices.
Each on its own wouldn't do too much harm. Together, they could be more damaging, particularly when the economy is already cooling due to high interest rates.
"It's that quadruple threat of all elements that could disrupt economic activity," said Gregory Daco, chief economist at EY-Parthenon.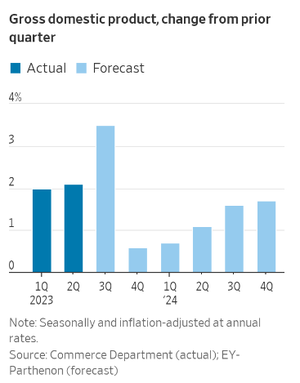 Many analysts expect slower economic growth this fall but not a recession. Daco forecasts economic growth to slow sharply to a 0.6% annual rate in the fourth quarter from an expected 3.5% gain during the current quarter. Economists at Goldman Sachs expect growth to cool to a 1.3% rate next quarter, from a 3.1% gain in the third.
So far in 2023, robust consumer spending and historically low unemployment have supported solid U.S. economic activity, despite the Federal Reserve lifting interest rates to the highest level in 22 years to fight inflation by slowing growth. Growth in Europe and China, meanwhile, has slowed sharply.
One economic threat is a wider and more prolonged strike by the United Auto Workers against three Detroit automakers. Nearly 13,000 workers began striking three plants on Sept. 15. And UAW President Shawn Fain said Friday the strikes would expand to 38 General Motors and Stellantis parts-distribution centers across 20 states.
The initial impact of the limited strike is expected to be modest, but a broader work stoppage could curb auto production and drive up vehicle prices. Workers at auto-parts suppliers could also lose their jobs.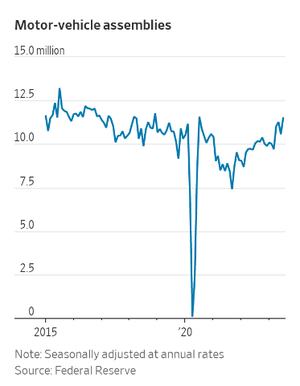 A broad strike would shave off between 0.05 and 0.1 percentage point from annualized economic growth for every week it lasts, according to Goldman Sachs.
By idling factories, a strike also postpones the auto sector's full recovery from supply-chain disruptions caused by the Covid-19 pandemic. Vehicles were scarce on dealer lots through much of last year as parts shortages held down production levels. That pushed up prices when many households were looking to buy.
Domestic vehicle production is returning to near to where it was before the pandemic. Over time, the strike could dent output and push up prices again.
"I don't expect the strike on its own to tip the national economy into recession, but there are other speed bumps coming," said Gabe Ehrlich, an economist at the University of Michigan. "You put all those together and it looks like it might be a bumpy fourth quarter to end the year."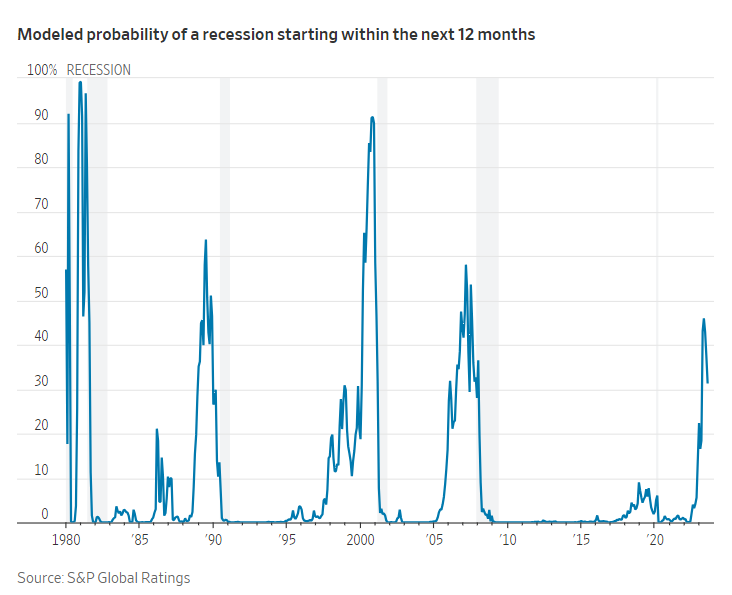 The next bump could be a partial government shutdown. Congress has until the end of September to agree to fund the government. For now, lawmakers are far apart.
If they can't reach a deal, all but the government's most essential workers would be furloughed, perhaps as many as 800,000 nationwide. Those workers would likely spend less during the shutdown and the government would temporarily buy fewer goods and services.
In December 2018, a similar standoff caused a five-week partial shutdown in which the government funded some agencies and not others. Roughly 300,000 federal workers were furloughed. It shaved 0.1% off economic output in the fourth quarter of 2018 and 0.2% in the first quarter of 2019, according to the Congressional Budget Office.
Most of that lost economic activity was made up later, when the government reopened and federal workers received back pay, according to CBO.
Another bump will be the resumption of federal student loan payments Oct. 1. The restart could divert roughly $100 billion from Americans' pockets over the coming year, according to an estimate from Wells Fargo economist Tim Quinlan.
That would be the first time many borrowers make payments since March 2020, when the Education Department paused them to help cushion the financial effects of Covid-19. That freed people up to spend the money on other things as the economy rebounded, helping prop up growth.
Monthly payments for the tens of millions of student-loan borrowers affected average between $200 and $300 per person. Even though they make up a relatively small slice of $18 trillion in annual U.S. consumer spending, they are still a worry to Walmart, Target and other large retailers.
Higher gasoline prices add to that pressure. Brent crude oil prices have hovered above $90 a barrel for the past few days, up from just above $70 this summer. Gasoline prices surged 10.6% in August from the prior month, the largest one-month increase since June 2022, according to Labor Department data.
That caused consumer inflation to edge higher for the second straight month after trending down the prior year. Pump prices have mostly held steady at higher levels this month. The average price of a gallon of regular gasoline Friday was $3.86, according to OPIS, an energy data and analytics provider.
Elevated energy costs, like student loan payments, cut into Americans' budgets for dining out, holiday gifts and other discretionary purchases. They also can feed into prices for goods and services that are manufactured, shipped or flown. Airline fares rose nearly 5% last month. Persistent inflation could keep pressure on the Fed to hold interest rates higher for longer to further slow the economy.
"It's the strike, it's government shutdown, resumption of student loan payments, higher long-term rates, oil price shock," Fed Chairman Jerome Powell said when asked Wednesday about external factors that could affect the economy. "You're coming into this with an economy that appears to have significant momentum. And that's what we start with. But we do have this collection of risks."
Write to David Harrison at david.harrison@wsj.com